Mohiniattam is one of the most exquisite classical dance styles of India, originated from the region of Kerala in Southwestern India. Mohiniattam is believed to be evolved from the diverse social and cultural elements introduced by invading rulers from neighbouring Tamil Nadu and Kerala. It is developed as a temple dance in Tamil Nadu and then spread to Kerala hundreds of years ago. It is evolved as a classical art form in the reign of the Maharaja Swati Tirunnal of Kerala, a 19th century ruler who was a great patron of the arts. Then this dance form was revived by poet Vallathol, one of the founding brothers of Bharatnatyam, who gave it a status in modern times through Kerela Kalamandalam in 1930. Later other Gurus and dedicated performers took part in its revival and added more items to this dance form, notable contribution was from Krishna Panicker, Madhavi Amma, Chinnammu Amma, Kalyani Kuttiamma, Kanak Rele, Sunanda Nair, Deepti Bhalla and Bharati Shivaji.
The word mohiniattam is derived from the words 'mohini' and 'attam', whereas mohini means a maiden who charms the onlooker and attam means dance. It is thought that Vaishnava devotees gave the name of Mohiniattam to this dance form. According to legend, God Vishnu assumed the form of Mohini to kill Demon Bashmasur. It is also believed that when the ocean was churned and the demons took the amrit (nectar), Lord Vishnu in the disguise of a Mohini enthrals demons and got that amrit back for the Devas. Apart from seduction, the basis of this dance form signifies transformation of Lord Vishnu into a female form and also describes the concept of 'Ardhnareeshwara' i.e. male and female in one body form.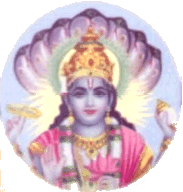 Mohiniattam is a feminine dance form, which has an extremely slow seductive quality with gentle bobbing body movements. Although it mostly resembles Bharatnatyam and Kathakali dance styles, it has its own distinctive features such as gentle and soft footwork instead of heavy stamping and rhythmical tension. So the style becomes most suitable for showing sringara rasa (emotion of love). The theme of mohiniyattam is love and devotion to god and the hero of most performances is Lord Vishnu or Lord Krishna. Apart from mythology, mohiniattam also contains a range of themes from nature. It follows the Hastha Lakshanadeepika, a textbook for Mudras (hand gestures).
Mohiniattam maintains a realistic makeup and simple costumes usually consist of a choli (a large headscarf) and a white sari with a gold border. Hair is tied in a bun on one side of the head and flowers worn around it. The ornaments used in this dance form symbolize purity, truth and immortality which contribute towards the aesthetic effect. The jewellery consists of ear studs, traditional necklace in the shape of a snake's hood, chain made of gold coins, nose ring and bangles. The vocal music is in the classical Carnatic mode and the lyrics are in Manipravala (a mixture of Sanskrit and Malayalam). Thoppi Maddalam and Veena are used to provide the background music which has been replaced in recent years by Mridangam and Violin. The basic dance steps are the Adavus which are of four kinds: Taganam, Jaganam, Dhaganam and Sammisram. These names are derived from the nomenclature called Vaittari.
The mohiniattam dance begins with Cholkettu, which is followed by Jathiswaram, Varnam, Padam and Thillana in a concert.
Cholkettu - It consists of pure dance movements at the end of which is tagged a poem that is in praise of a deity and also narrates the story of the Ramayana (Hindu mythology) in a nutshell.
Jathiswaram - It is a pure dance sequence.
Varnam - It combines pure and expressional dance, dwelling upon the narration, impersonation alternating with pure dance.
Padam – It tests the histrionic talent of a dancer. It is mimed with facial expressions and hand gestures.
Thillana – It exposes the technical artistry of the performer.